There are many ways to block a site. The most common is through the browser but what if I use another browser? It still have a glitch eh? Another is through antivirus. I'm not really familiar with this but yes you can block sites using it. What if I disabled the antivirus? In this post, I will show you how to block sites by digging into Windows files. This is not the most effective way but people usually don't bother looking at files that has to do during Windows OS installation. So here's how to do it:
1. Go to
drive C:
or in the drive where you install Windows OS
2. Open
Windows
folder
3. Open
System32
folder
4. Open
drivers
folder
5. Open
etc
folder
6. Now you'll see several unknown files
7. Open
notepad
8. Back to
etc
folder, drag the
hosts
file to notepad.
Note: don't double-click the hosts file for it to be open in notepad because this means you'll be assigning notepad as its default application.
9. You'll see some text like this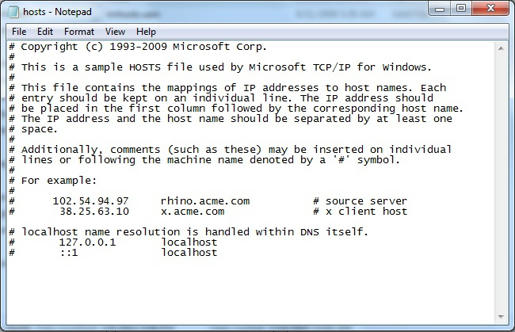 10. Now, let's block a site. Let's say the
Yahoo!
site.
11. Add
127.0.0.1 www.yahoo.com
at the end of the file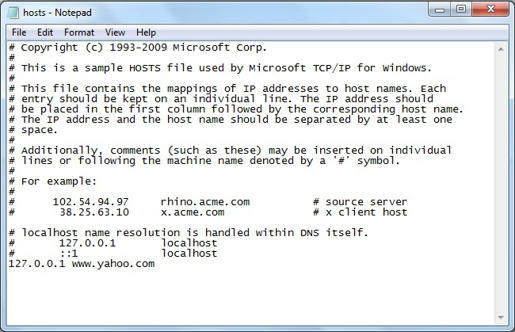 12. Save the file then open your browser then go to Yahoo! The browser will tell you that the site cannot be found or something like that.
13. You may want to make sure that all Yahoo subpages will be block so you can do this: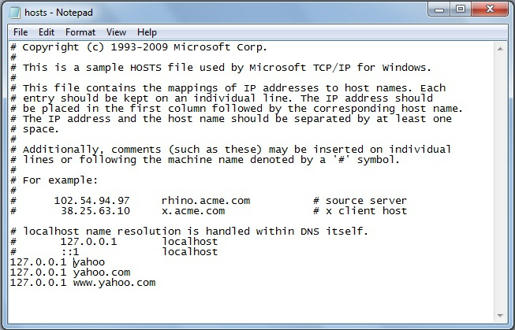 NOTE: in case the site wasn't block and you're sure you enter the right url, press Shift+F5 to refresh the page all throughout. If it's still not block then maybe there's some hidden settings in your computer and I don't know what to do with that.